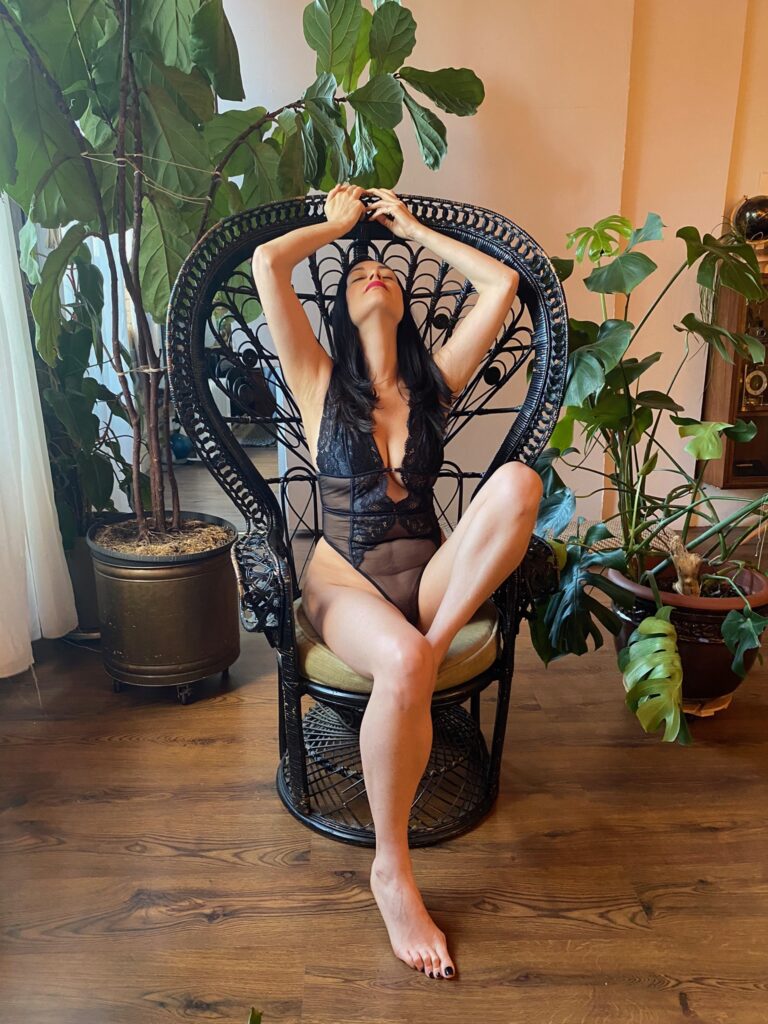 Tantra Massage & Coaching for Men
Do you want to learn to take control of your sexual power?

Do you want to stop relying on porn and other negative habits – and start learning how to generate high energy – with no negative side effects?

Maybe you are seeking a deeper connection to your physical and emotional body or maybe you just need to relax and indulge and be pampered by a beautiful woman who will take her time to honor your body focusing solely on your pleasure.
It is my greatest joy to see clients leave feeling, satisfied, happy, and renewed!
How Can Tantra Massage Help?
Tantra massage is an exquisite blend of cultivating a deep loving presence while tapping into our erotic nature. Our time together will provide you with the opportunity to move out of your busy mind into a space of silence and reconnection to your body. As we connect intimately through touch and heart-to-heart connection, you will learn how to become present with your body, your arousal, and circulate sexual energy.
You will be sensually massaged over your whole body. The massage movements are slow, and invite deep relaxation. Warm organic grade almond oil and essential oils are used, and candles are lit to create a warm inviting ambiance.  This massage includes the sacred art of lingam massage. While highly pleasurable, and stimulating, one of the main purposes of the massage is to help you release attachment to an end goal and provide a safe opportunity to simply receive.  According to the ancient practices of Tantra, a man has potential to become multi-orgasmic without losing energy through ejaculation. This has however been forgotten and the entire focus has shifted to ejaculation.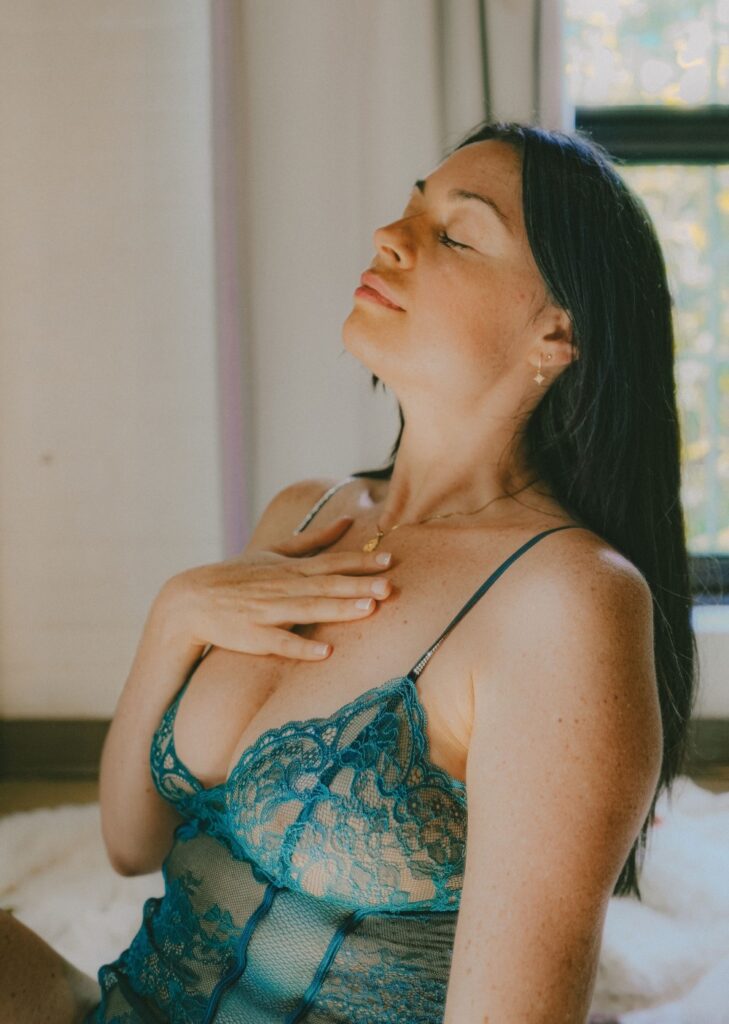 It has become the most important thing in sex for men. When a man becomes deeply present inside of the sexual energy inside his own body, slowing down enough to savor the experience rather than rush to an ending, it can bring an entirely new experience and wonderful possibilities with it.
Investment Options for Men
Awakening Desire: $475
This 90-min session intertwines breathwork, sound, and touch to bring you into a state of ecstatic bliss.
-90-min (shorts & tank top) $475
-90-min + 2-way Touch (partially nude) $550
-90-min + 2-way Touch/Skyclad (fully nude) $600
The Pleasure Experience: $550
My most popular session, 2-hours allows us to get to know each other without feeling limited by time.
-2-hr (shorts & tank top) $550
-2-hr + 2-way Touch (partially nude) $625
-2-hr + 2-way Touch/Skyclad (fully nude) $675
Sessions are designed to support the client in accessing their full ecstatic potential. The focus is on the internal cultivation of one's internal sexual life force energy and their healing.
We begin with a quick check-in to review goals, discuss Code of Conduct and consent. We then move through a series of intimacy-building exercises such as guided meditation, eye gazing, and breath work – all with the focus of getting you grounded and to help us develop an emotional connection before moving into the sensual massage portion of the session. Sessions also allow time for check-ins and debriefing and a follow-up email or call is also provided a few days after the session to answer questions or recommend next steps.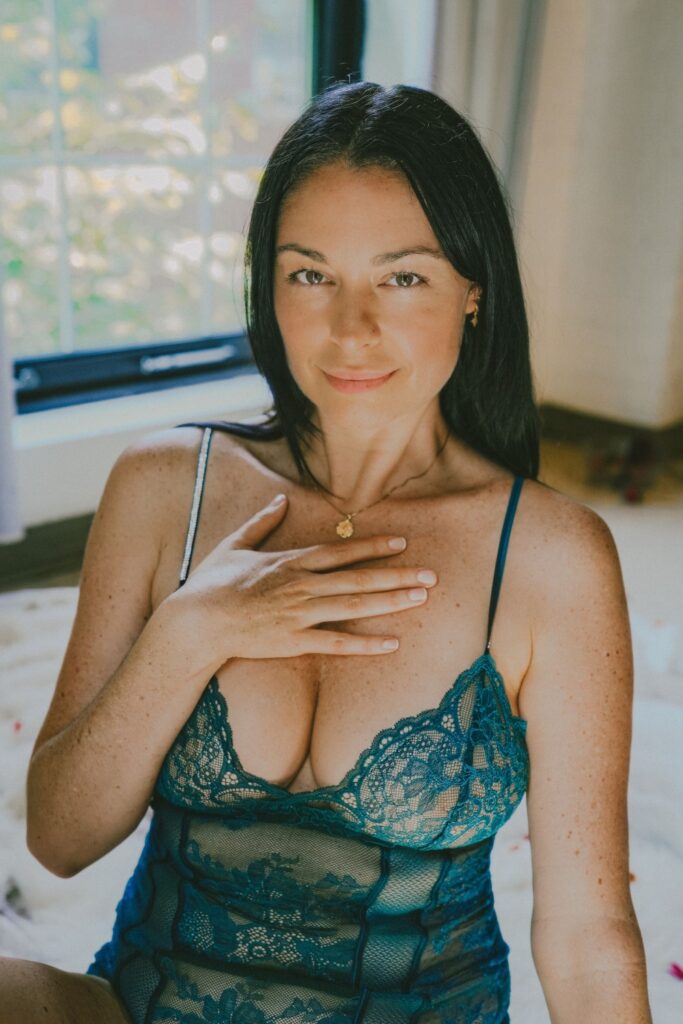 Benefits of Tantric Massage & Intimacy Coaching:
*To help repattern the sexual response
*To learn how to receive
*To experience conscious healing touch
*Improve sexual stamina and sexual experiences
*Relieve stress throughout the body
*Experience sexual well-being
*Heal conditions such as premature ejaculation; erectile dysfunction
*To heal psychological traumas of rape and sexual abuse
*Erectile dysfunction, premature ejaculation and lack of sexual self–control
*Low libido
*Addiction to pornography